Multifeeder Technology is excited to announce that we will be attending virtual.drupa 2021 as an exhibitor.
Drupa is one of the largest print industry tradeshows in the world, held every four years in Düsseldorf, Germany. Due to the current world conditions with COVID-19, Drupa announced earlier this year they would forgo a traditional tradeshow format and instead host a digital conference. This free, four-day digital event is called virtual.drupa 2021 and occurs April 20-23, 2021. Register as a visitor for free here: virtual.drupa.com/Registration
There are three "areas" that visitors & exhibitors can participate in:
Conference Area - Learn through keynotes, exciting presentations, discussion rounds, live sessions, on future topics and trends. Each day has a different theme and powerhouse keynote speakers. All virtual learning is free for registered visitors and exhibitors.
Exhibition Space - Exhibitors showcase their products and innovations. Our online showroom hosts exclusive videos and content. Check out our virtual showroom here: virtual.drupa.com/exhibitors/drupa2020.2679313
Networking Plaza - Exchange information with visitors and exhibitors. virtual.drupa offers a free matchmaking tool that uses a smart AI to find you the perfect match. Using virtual meeting rooms, people from all over the world can meet live during the conference. Meetings can also be set up directly. To set up a virtual meeting directly simply contact us

here

and an expert will be in touch.
Multifeeder Technology Free Livestream Demonstration
We will be hosting a live interactive web session at virtual.drupa on April 20th at 11 AM CST (4 PM GMT) at the Drupa Confrence Area. This web session is FREE for any registered virtual.drupa visitor. Sign up for our session here: events.drupa.de/event/multifeeder-technology-booklet-to-web
Our 30 minute live web session, hosted by our Sector Applications Engineer Manager, Mark Nordling, and one of our Regional Sales Managers, Steven Schumacher, will feature our Booklet to Web-Tipping System. Our web-tipping system effortlessly applies tip-on products to a web at high production speeds while providing years of reliable operation. See the system's reliable accuracy in action during our live demonstration during our web session. There will also be a Q&A session for any questions.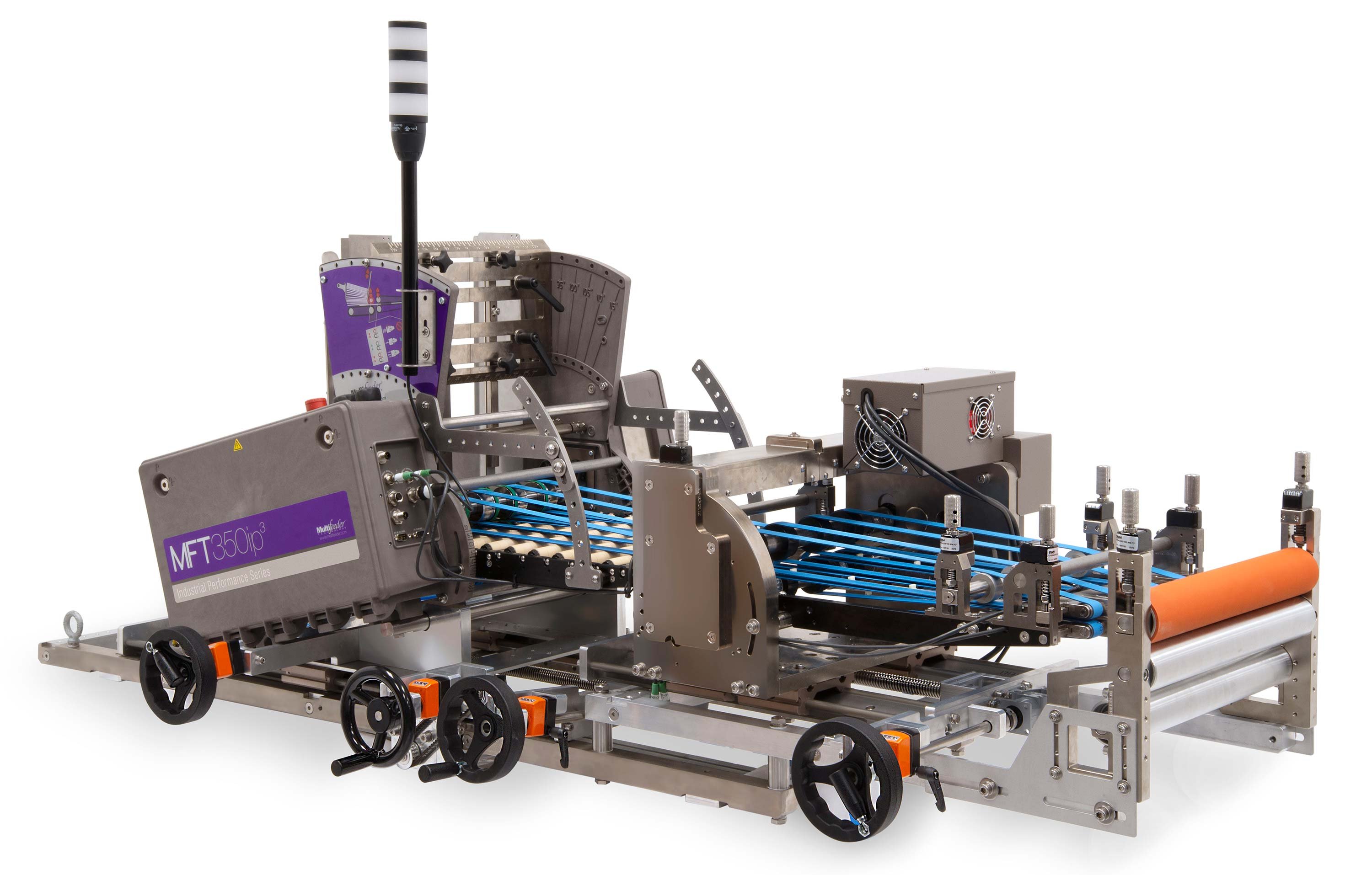 We hope to see you at virtual.drupa 2021! To stay up to date on the latest details and updates, follow Multifeeder Technology on LinkedIn and Twitter.
About Multifeeder Technology
We are a worldwide leader in Automation Solutions for the Food, Pharmaceutical, Labeling, Print, and Packaging industries. We provide high-performance friction feeding, labeling, and integrated system solutions.