We are excited to announce that we will be exhibiting at PACK EXPO Las Vegas 2021! PACK EXPO will be held in person at the Las Vegas Convention center in Las Vegas, Nevada, USA, September 27 - 29, 2021. You can find us at Booth #1741 in Central Hall or online at our virtual booth.
Get free registration using our complimentary code 43S59 or follow this link!
PACK EXPO Las Vegas and co-located Healthcare Packaging EXPO will bring the packaging and processing world together like no other event in 2021. PACK EXPO will feature:
Full-Scale Machinery —in every hall of the convention center—buzzing with packaging and processing machinery in action
Top advances and solutions in packaging and processing, sustainability, packaging materials, automation, robotics, printing, etc.
Educational sessions and discussions in several venues around the show floor connecting people and ideas
Pavilions focusing on solutions in the categories of containers and materials, confectionery, digital printing, processing, and reusable packaging
And more!
Big Announcement
After months of hard work, we are excited to make an official announcement at PACK EXPO Las Vegas 2021 about our new logo and brand identity. We will be hosting a Press Conference in Room S-226, Monday, September 27, 2021, at 1 P.M. PDT (immediately after PACK EPXO Media Luncheon). Join us to learn more about the next evolution of Multifeeder Technology!
At Our Booth
We will be showcasing some of our state-of-the-art packaging equipment at PACK EXPO. Stop by our booth (#1741) in Central Hall to see live demos of our equipment and chat with our automation experts. We're also excited to be showcasing our newfound knowledge in Automation Robotics. Partnering with Mitsubishi Electric, we have taken a deep dive into how to integrate robotics into our total system solutions. Stop by our booth to see our automation and robotics knowledge in action with a live demo!
Booklet to Web
Our 1300 Booklet to Web tipping system effortlessly applies tip-on products to a web at high production speeds while providing years of reliable operation. Featuring our robust ip3 Friction Feeder and our high-performance IMPRESSO Labeler, the Booklet to Web System combines proven software with a powerful, robust 800-watt servo-motor, and using a zerØ backlash spider coupling into one comprehensive and productive system. See the system's reliable accuracy in action during our live demonstrations at the show!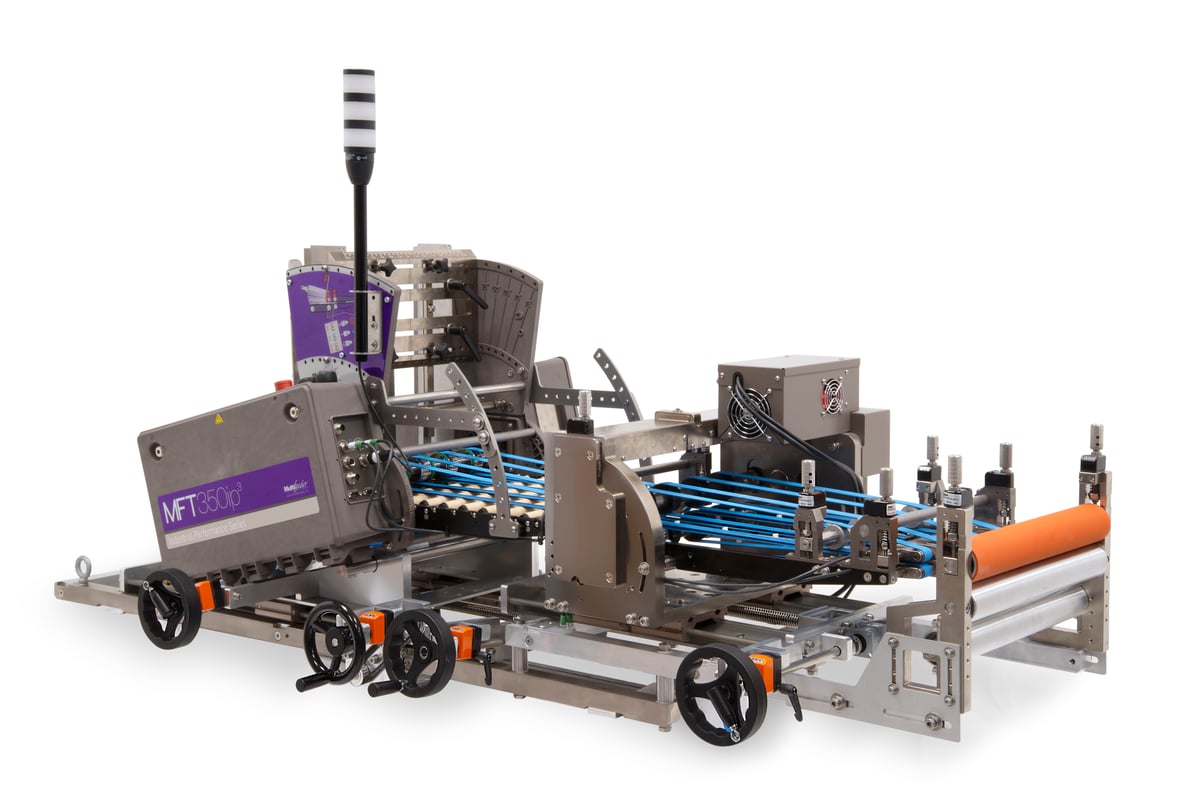 Impresso Labeler and Friction Feeder System
Our IMPRESSO Labeler and Friction Feeder System utilize an ip3 series friction feeder and our innovative IMPRESSO labeler in a compact configuration that allows the System to be highly mobile and have a cost-effective footprint. The Labeler and Friction Feeder System's intuitive and easy-to-reach single-sided controls provide exceptionally efficient operation. Designed for long production runs, the IMPRESSO Labeler and Friction Feeder System provide years of uninterrupted and quality service.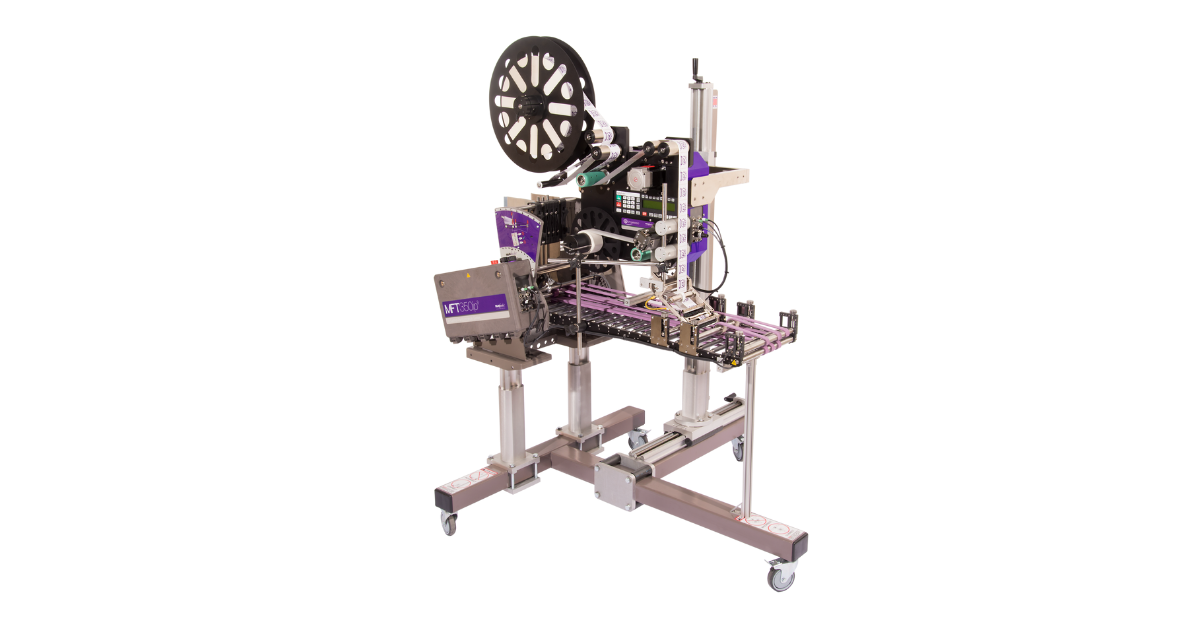 Hygienic Washdown Feeder & Labeler
We will also be showcasing our Hygienic Washdown Friction Feeder and Labeler in a powerful and sanitary sample system solution. Our Hygienic Washdown equipment is designed for end-customers in the industries that need to repetitively and aggressively clean their production floor equipment. Our equipment meets sanitary requirements and complies with IP66 or higher as well as NEMA4X standards.
We're ready to reunite with our packaging customers and friends! If you are unable to make it to Las Vegas, you can visit our virtual booth and directly schedule appointments with our sales team and automation experts. Click here to learn more!
About Multifeeder
Multifeeder Technology is a privately held company that provides high-performance friction feeding and labeling solutions throughout the world. With state-of-the-art control technology and robust mechanics, our products feed more quickly and accurately to provide customers with a greater return on investment. All friction feeders, labelers, and accessories can easily be integrated with other machines to provide a total system solution for any application. With experience in industries such as pharmaceutical, food, packaging, printing, financial/security, and fulfillment, Multifeeder Technology can help any sized business with production efficiency.