In the Fall of 1995, Neal Nordling and his sons saw an opening in the market for a new kind of friction feeder. The idea sparked action and soon the business plan for Multifeeder Technology was conceived. The newly created Multifeeder Team bought a cell phone as the "business phone" and their office became the two folding chairs in Neal's basement. After months of research and planning, Multifeeder Technology was founded on May 7th, 1996.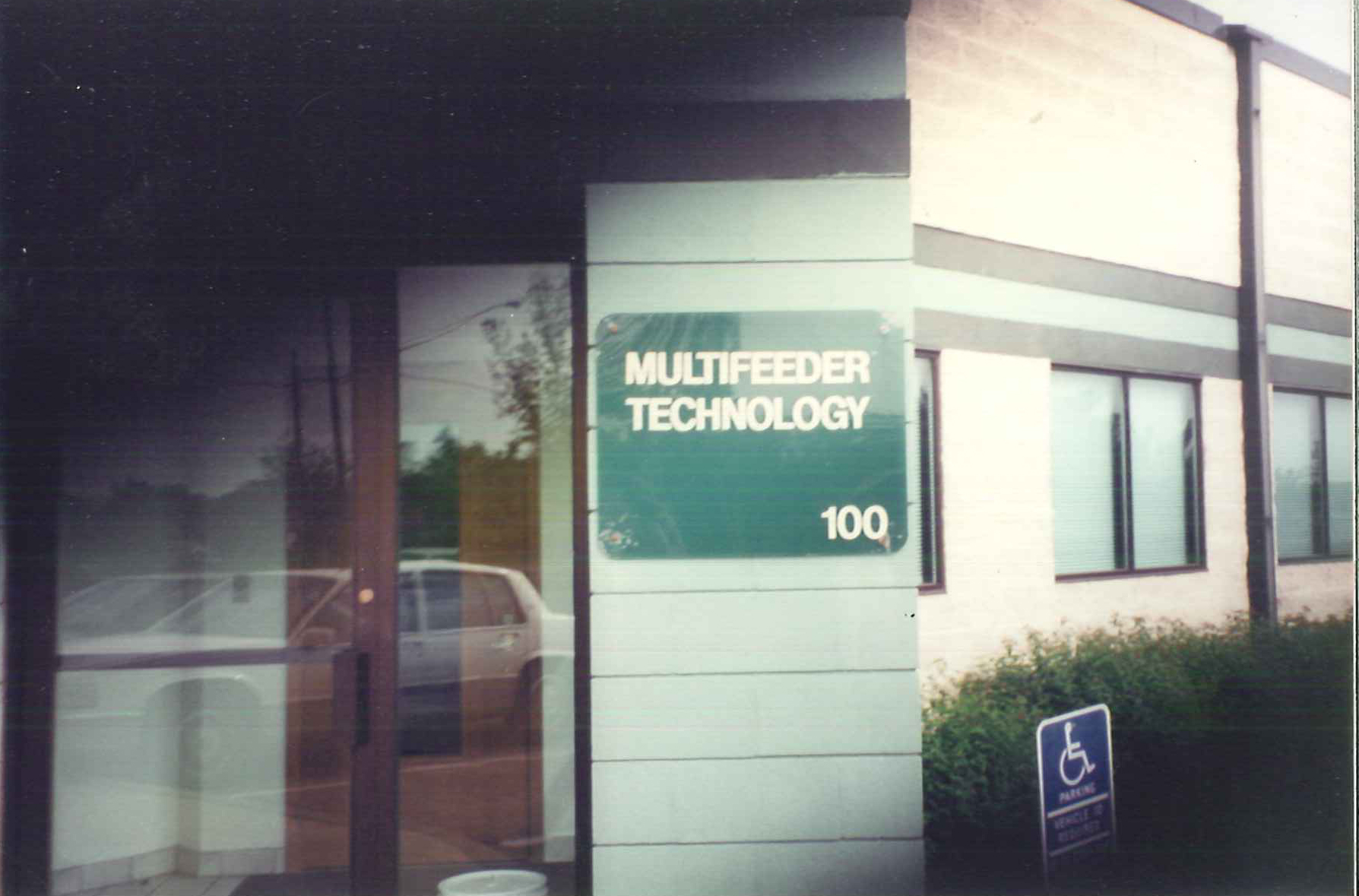 Multifeeder's first challenge was to create a high-performance friction feeder that was computer-controlled and servo motor driven. Most of the competition at the time was focused on using off-the-shelf parts that didn't allow for high tolerance effectiveness and high-end capabilities. Multifeeder sought to be more reliable, faster, and more cost-effective.
In the Fall of 1996, Multifeeder's small team created our first products: the MFT 250 and the MFT 350. These unique Friction Feeders were a first of their kind and just the start of Multifeeder's innovative ideas and abilities.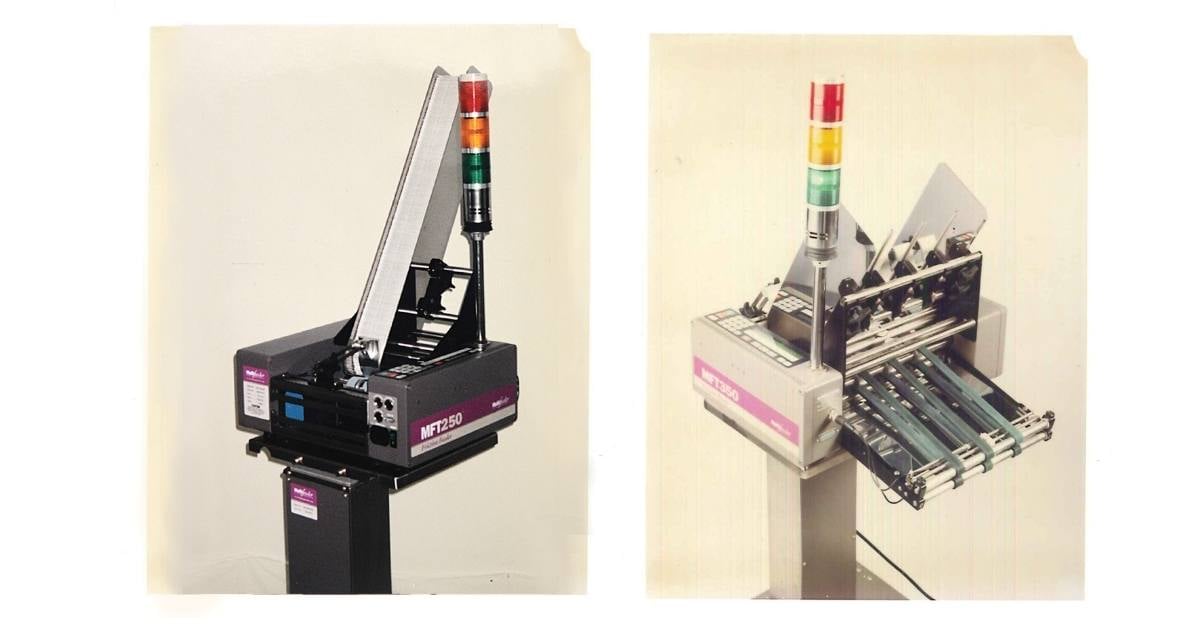 Soon after inventing the MFT 250 and 350, Multifeeder expanded its product offerings to include batch droppers, conveyors, and load capability extenders. Multifeeder was able to offer whole turn-key system solutions to their customers.
Multifeeder's first tradeshow was in 1997 at GraphExpo where they showcased their friction feeders and automation solutions. It was there that Multifeeder made its first sale to an international customer that bought the machine right off the tradeshow floor. Since that first sale, they've continued to be recognized internationally as a leader in Friction Feeders with great success at tradeshows including Drupa, Pack Expo, PacPrint Melbourne, IGAS Tokyo, Label Expo Brussels, and Interpack.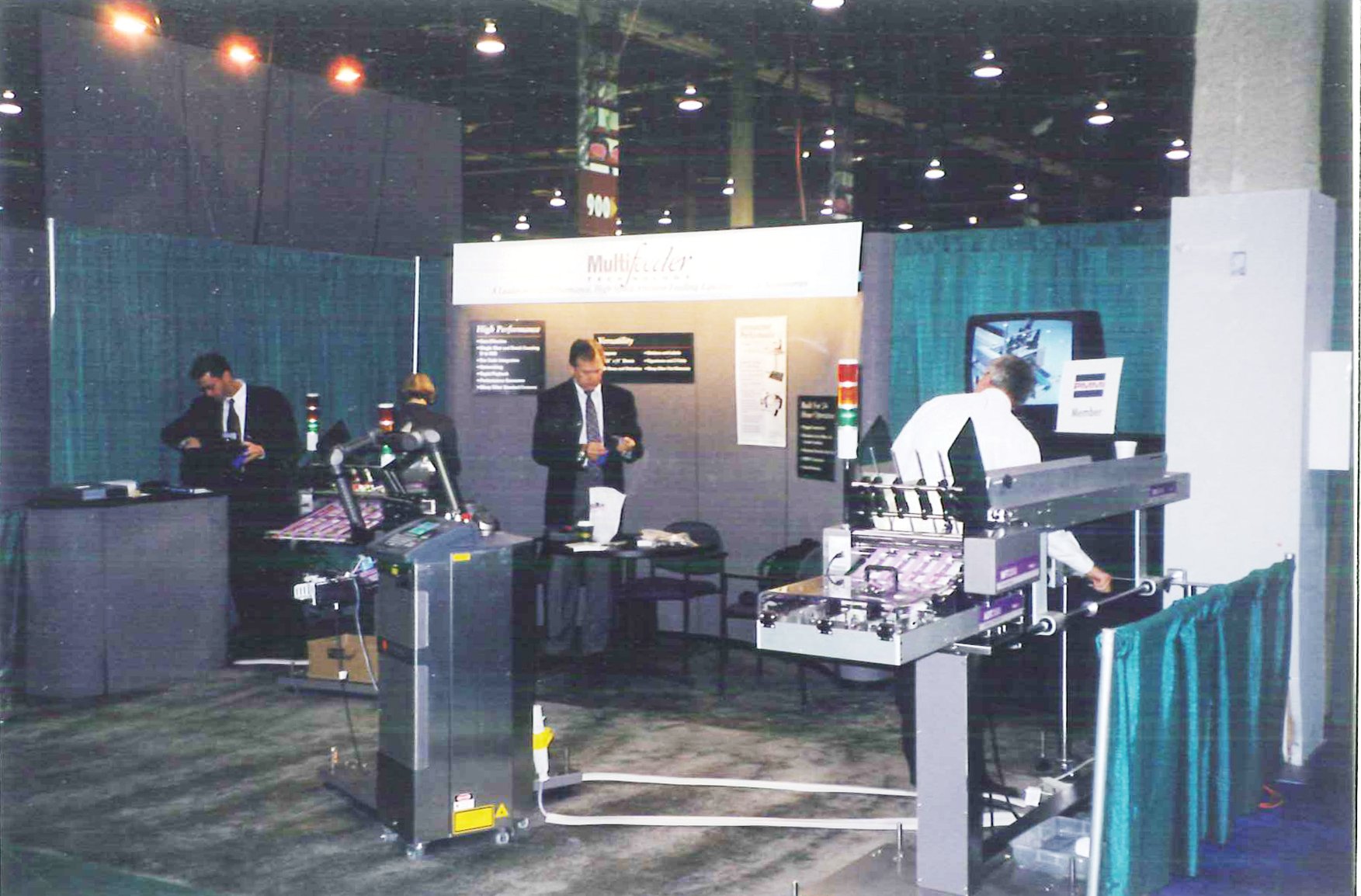 Over the next decade, Multifeeder's extensive growth would be fueled by teamwork, innovation, and collaboration. Adding Labelers, in 2010, to their wide range of offered product lines. Their growth continued with expanding their building again in 2013 and 2018, increasing factory and office space. Multifeeder continued its growth in the food and pharmaceutical markets with the launch of Multifeeder's Hygienic Washdown product line of Friction Feeders and Labelers. The new products are the only hygienic friction feeders and labelers on the market and were made specifically for the food industry, with a Clean-in-Place design to minimize contamination risk with surfaces and parts that follow FDA guidelines.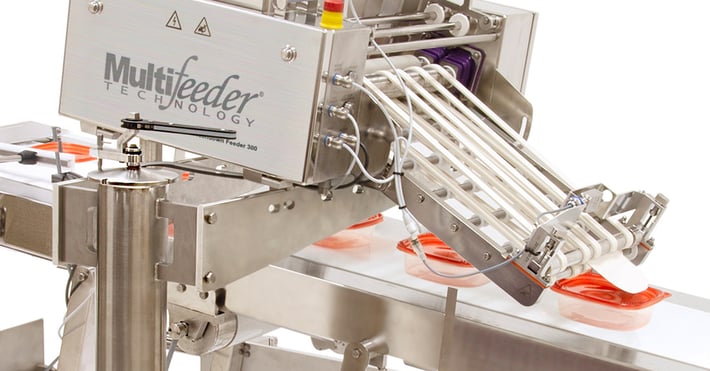 Multifeeder Technology recently became part of history by helping in the fight against the Coronavirus Pandemic. At the beginning of the pandemic in March 2020, Multifeeder stayed open as an essential business with our involvement in the pharmaceutical, food, and medical industries. Multifeeder was heavily involved in supplying the equipment needed for the automated production and packaging of important supplies such as test kits, PPE, and vaccines. Multifeeder's Track and Trace System is used specifically to automate Unique Device Identification (UDI) barcode processing for a large Pharmaceutical Company to track COVID-19 test kits, a vital resource in the fight against the spread of the Coronavirus. Mulftifeeder's Track and Trace system was used to feed the cartons, print the barcode labels, and verify the barcodes with camera sensors. The automation solution helped production outpace the virus and get valuable supplies to healthcare and essential workers on the frontline.
From humble beginnings with just two folding chairs and a cell phone to now, 25 years later, Multifeeder Technology has become a globally recognized designer and manufacturer of Friction Feeders, Labelers, and Integrated Systems. With installations in more than 45 countries and more than 17 patents, Multifeeder prides itself on its history and its ability to look to the future. Multifeeder is excited to continually evolve product lines and provide outstanding service to its customers. Multifeeder would like to thank our customers, employees, and supporters for 25 years of innovation!
Follow us on Twitter and LinkedIn to stay up to date on our latest news!