Join us at MD&M Minneapolis, November 3-4, 2021 at the Minneapolis Convention Center in Minneapolis, Minnesota! We'll be exhibiting at Booth #826. MD&M is part of Advance Manufacturing Minneapolis and is hosted by Informa Markets.

Get a FREE expo pass and 20% off a one-day and two-day conference pass using code: SPECIAL
Follow the link to register now! https://l.feathr.co/Exhibitor/MFT-Automation

Can't make it to the show? Check out our virtual booth:
https://ammn21.mapyourshow.com/8_0/exhibitor/exhibitor-details.cfm?exhid=393556
MD&M Minneapolis is the region's most comprehensive medical design and manufacturing event! Hosted in one of the biggest health hubs in the nation, Minnesota is home to some of the best and brightest hospitals, healthcare companies, and medical device manufacturers. Learn about industry hot topics like digital health, 3D printing, and robotics, and reconnect with the MedTech industry.
At the Booth
We will be showcasing our IMPRESSO Labeler and Friction Feeder System at the show. Our IMPRESSO Labeler and Friction Feeder System utilize an ip3 series friction feeder and our innovative IMPRESSO labeler in a compact configuration that allows the System to be highly mobile and have a cost-effective footprint. The Labeler and Friction Feeder System's intuitive and easy-to-reach single-sided controls provide exceptionally efficient operation. Designed for long production runs, the IMPRESSO Labeler and Friction Feeder System provide years of uninterrupted and quality service.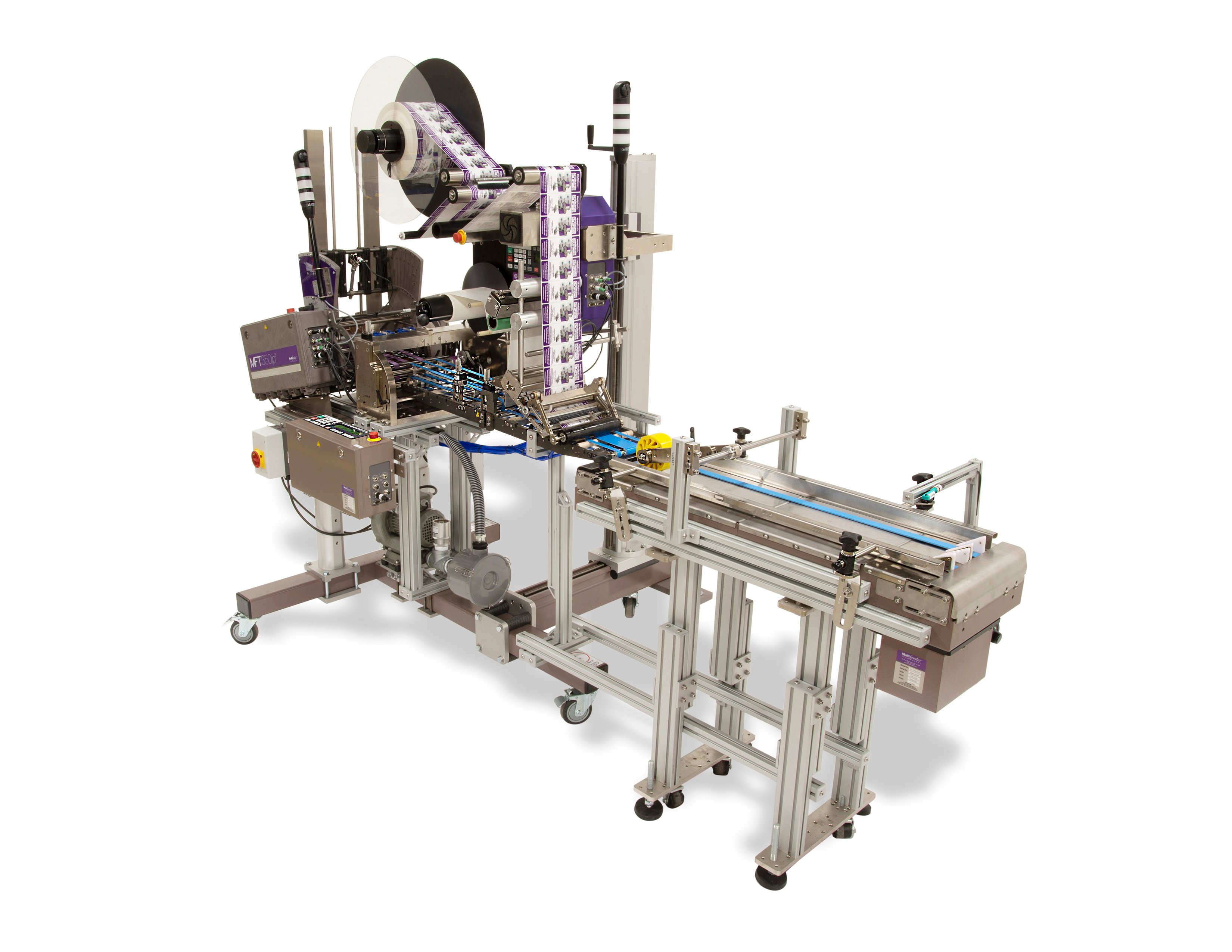 Meet the Sales Team
Our sales team will be in person at the tradeshow to answer your automation questions. Feel free to connect with our team members before the tradeshow! They will also be available to answer questions through the virtual show booth.
Peter Nordling - General Manager
Peter Nordling has been with Multifeeder for over 24 years. Wearing many hats over the past few years, Peter has recently taken on the role of General Manager and strives to push the company forward in new and innovative directions. Outside the office, Peter enjoys kiteboarding, fishing, and camping in BWCA. Connect on LinkedIn.
Mike Emola - Sales Manager
Mike has 15 years of sales experience spanning technology & automation bringing a client-focused, consultative approach. When Mike isn't in the office you can probably find him out on the lake with his wife and three kids or entertaining family and friends with good food. Connect on LinkedIn.
Jim Iler - Regional Applications Manager
Jim has been with MFT Automation for 19 years and is ready to help identify the perfect automation system for your application. When Jim isn't helping clients improve productivity with automation, he enjoys being outdoors with his friends and family, snowboarding, deer hunting, ice fishing, and camping. Connect on LinkedIn.
Mark Nordling - Sector Applications Engineering Manager
Mark has been with MFT Automation for over 25 years and has decades of experience in the industrial automation industry. When Mark isn't in the office he enjoys gardening and coaching his children's hockey and baseball teams. Connect on LinkedIn.
Matt Marek - Marketing Manager
Matt has over 5 years of prior experience in the packaging industry. Outside of work, Matt enjoys spending time at the family cabin with his wife and two daughters. He also officiates high school basketball in the winter and is the player/manager of an amateur baseball team, the Champlin Park LoGators, in the summer. Connect on LinkedIn.

About MFT Automation
MFT Automation (formerly Multifeeder Technology) is a privately held company that provides high-performance friction feeding and labeling solutions throughout the world. With state-of-the-art control technology and robust mechanics, our products feed more quickly and accurately to provide customers with a greater return on investment. All friction feeders, labelers, and accessories can easily be integrated with other machines to provide a total system solution for any application. With experience in industries such as pharmaceutical, food, packaging, printing, financial/security, and fulfillment, MFT Automation can help any sized business with production efficiency.

See the other tradeshows we're attending: https://multifeeder.com/tradeshow